Welcome to 12 Strikes Bowling
Current Events
Join our email list or like us on Facebook to stay up to date
More events to be announced soon!
Summer Youth Series
Mondays - Holiday Lanes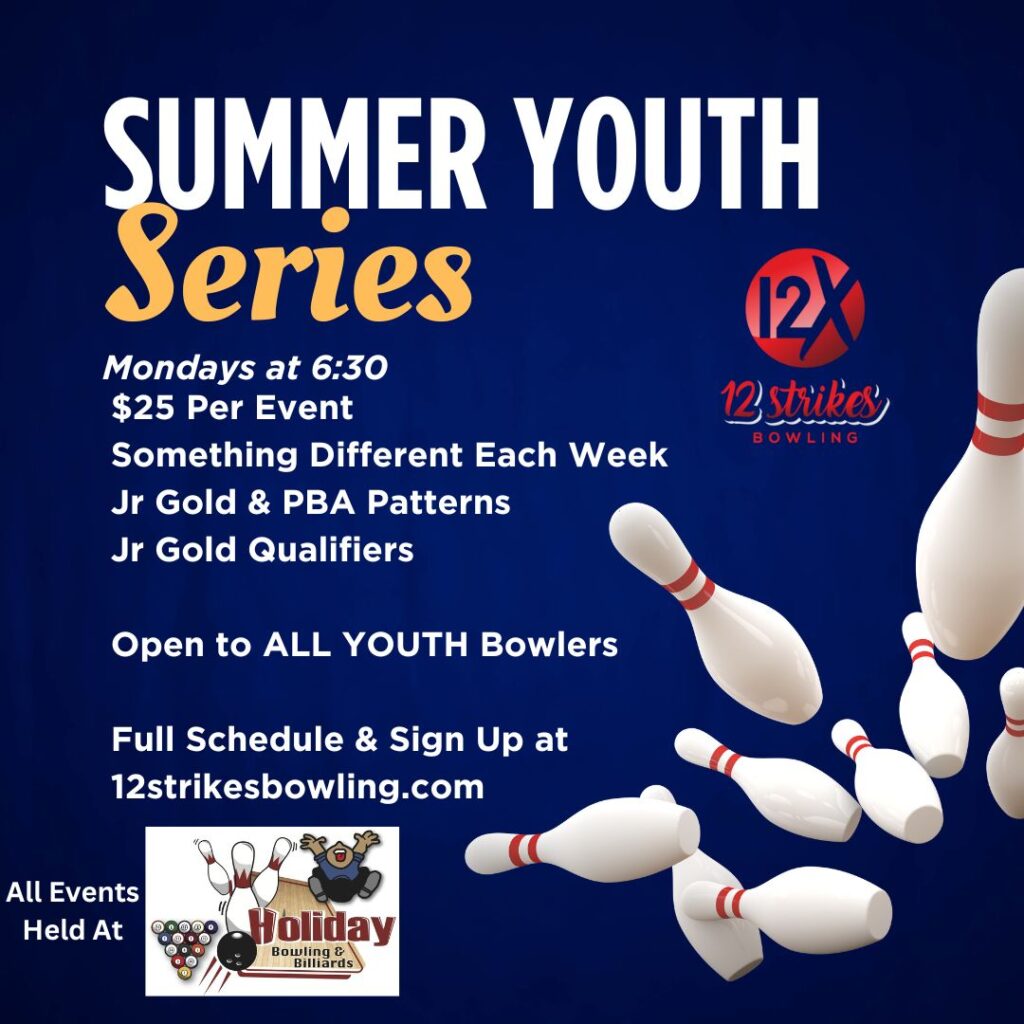 Jr Gold Mini Series
Bowl 1, 2 or all 3 tournaments
Bowl on last year's Jr Gold Patterns
Thursdays May 11th, 18th, 25th
Thank you to everyone who came and bowled. I hope the experience on the different patterns was helpful.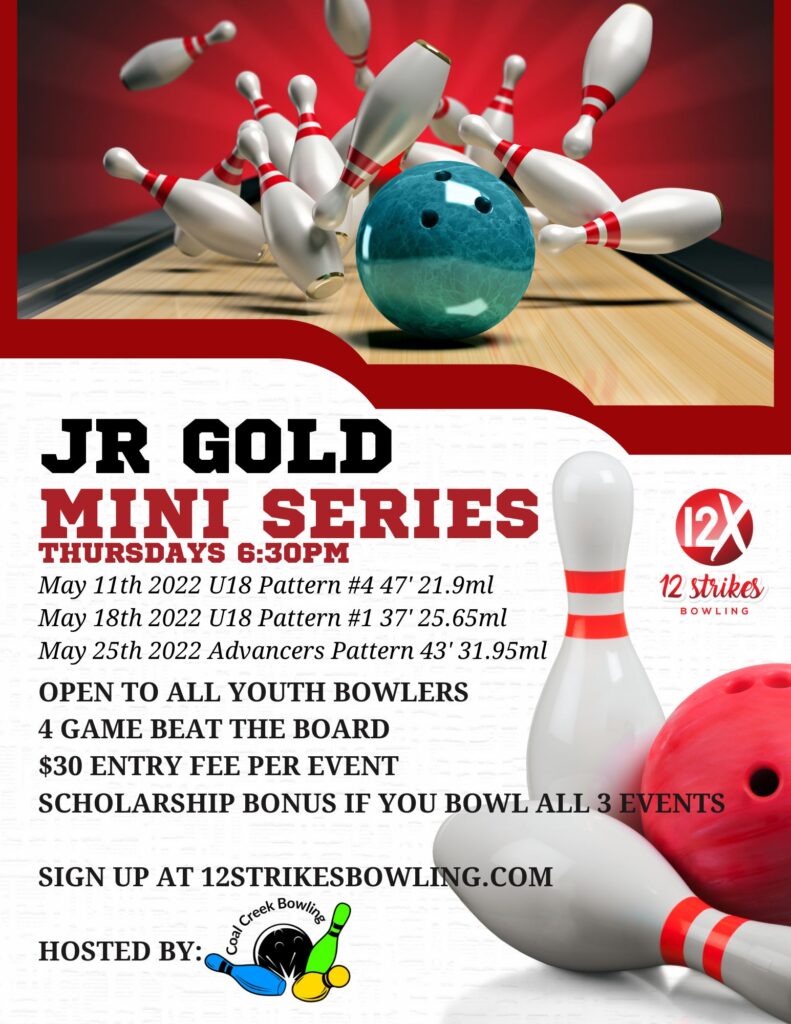 Trash Can Doubles!
Spring Trash Can Doubles Results
Wipe Out Bowling Tournament
Bowl 4 Games and Wipe Out Your Lowest Game
Check Out Unofficial Results Below
Spring Wipe Out HDCP Singles Results
Spring Wipe Out Scratch Singles Results
Wipe Out Spring Mystery Doubles HDCP
Wipe Out Spring All Scores Adult
Wipe Out Spring Unofficial Adult Games 123
Tuesday Doubles Bowling League
Starts August 29th at 8:30pm
$15 per person per week
8 weeks long
Congratulations to Joe Gaysinsky for picking up the 7-10 split!